Introducing Sign-in with Mastodon: Streamlining Sign-up and Login on Pixelfed
We are excited to unveil the latest feature on Pixelfed: Sign-in with Mastodon. This integration offers a convenient and efficient way for users to connect their Mastodon accounts, simplifying the sign-up process, and enhancing the login experience on Pixelfed.
Let's explore how Sign-in with Mastodon speeds up the registration process, pre-fills essential details, and enables seamless logins using your Mastodon account.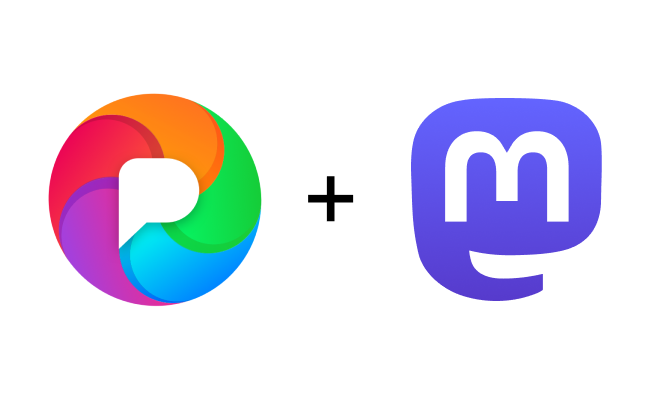 At Pixelfed, we strive to create a user-centric platform that values privacy and community. With Sign-in with Mastodon, we empower our users by leveraging their Mastodon accounts to streamline the sign-up process. By opting to sign up with Mastodon, your avatar, bio, username, and accounts you follow on Mastodon are automatically pre-filled on Pixelfed, saving you time and effort. We believe in making the onboarding process as smooth as possible, so you can focus on sharing your visual stories.
In addition to expediting sign-up, Sign-in with Mastodon enables you to log in to your Pixelfed account effortlessly using your Mastodon account. Once connected, you can enjoy a seamless login experience. This integration simplifies the authentication process, ensuring that you can access your Pixelfed account without any hassle, while keeping your login information secure.
Sign-in with Mastodon not only enhances convenience but also strengthens the bond between the Pixelfed and Mastodon communities. By bridging the gap, this integration encourages collaboration and exploration across platforms. You can easily share your Pixelfed posts to your Mastodon timeline and vice versa, fostering cross-platform interactions and expanding your audience. With Sign-in with Mastodon, you can experience a more connected and vibrant ecosystem, where creative connections thrive.
Pixelfed and Mastodon share a common commitment to decentralization and user privacy. By incorporating Mastodon's trusted authentication system, Pixelfed reinforces its dedication to open-source values and interoperability. We believe in empowering individuals to take control of their online experiences while ensuring their privacy is protected. Sign-in with Mastodon exemplifies this shared vision, enabling users to seamlessly connect and collaborate while retaining control over their data.
---
Getting Started
Joining Pixelfed with your Mastodon account is a breeze. Visit our flagship instance at pixelfed.social, and choose the "Sign-in with Mastodon" option during login. Your avatar, bio, username, and followed accounts from Mastodon will be automatically imported, expediting the process. And when you return to Pixelfed, simply log in using your Mastodon account for a frictionless experience.
Celebrate Seamless Connectivity
We are thrilled to introduce Sign-in with Mastodon on Pixelfed, revolutionizing the sign-up and login process for our users. We invite you to embrace this feature, connecting with a diverse community of visual storytellers, and exploring new creative horizons together.
Start your seamless Pixelfed journey today, and let Sign-in with Mastodon be your gateway to a vibrant world of visual inspiration and collaboration!